Hello ladies and gentleman – let me introduce myself…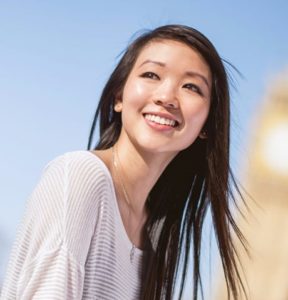 My name is Mei Li. I was born and raised in Shanghai China until the age of 14, at which point I moved to America (San Diego, California to be specific). Here I learned the American culture and the way of life. However, I never forgot my own Chinese culture from which I came from. In fact, I even learned more about other religions and cultures, specifically with regards to emotional well-being and living life to the fullest.
Life is short and we only have so many years to live so it is important to live a life that you can be satisfied with in the end. My goal is to blog about my various knowledge on Zen and creating a high spiritual life overall.
The goal is not to focus on Chinese or Indian or whatever culture specifically, but to bring together many great cultures and ideas to allow you to make use of all of them to enhance your spiritual well-being, and thus live a fulfilling life.
(Please also excuse my English – there may be slight grammatical errors as I am still only 20 years old and may have wrong phrasing and such).